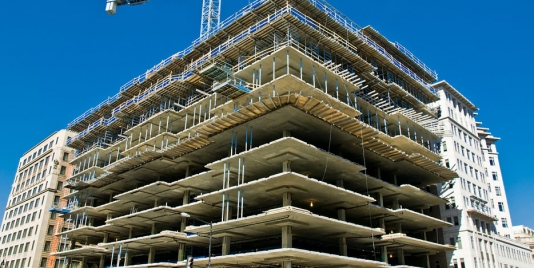 SPF is a winner for commercial projects as it is light weight, can be applied quickly AND with the right preparation can be applied directly over the previous roofing system for minimal disruption to the business.
The spray polyurethane foam roofing system is designed to
provide a long term, sustainable roofing solution utilizing spray polyurethane foam.
When combined with primer and coatings you can create a
roof system that will not leak, provides superior insulating power along with the energy
efficient reflective qualities so important in reducing the life cycle cost of your roof.
Why install a spray polyurethane roof system?
You have choices: Install as new system over most roof decking substrates or
apply over an existing built up roofing system as a cost effective alternative to
a complete tear-off.
A spray polyurethane foam application provides a seamless monolithic roof
system with no joints, seams or cracks that would allow moisture, heat or
cold to enter.
The high R-value of Closed Cell spray polyurethane foam will reduce the
energy usage of any facility.
Our line of roof coatings will complete your new roof system. To provides an additional
weather-tight seal along with the UV light protection that will create a long
lasting roof solution for the commercial property owner.
The Benefits of a Spray Polyurethane Roof System:
Seamless – a leak free continuous seal over the entire roof
High insulation value
Lightweight and High Strength
Tremendous adhesion to substrate
Faster installation
Sustainable: Long Life Cycle
Rapid payback due to savings on energy usage