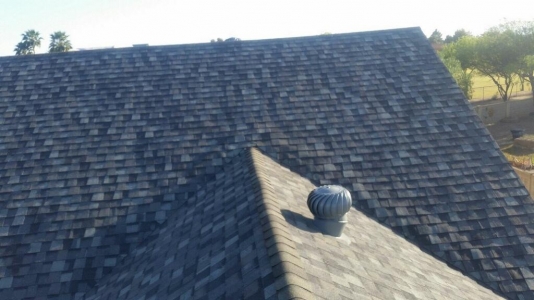 So when it comes to choosing a roofing material for your home, asphalt shingles give you the style, variety and low prices you're looking for to make your vision for your home come true.
1. Style and Color Selections
Asphalt roof shingles come in an extensive variety of styles, textures and colors. No longer do you have to choose from the standard brown and gray — now you can choose from reds, greens, naturals, etc. You can make your home as you unique as you and your family. Also, you can have your roof look like cedar shakes, slate, tile, or wood materials. Each color and style of a house depends on the aesthetic needs of a homeowner, and HR Roofing Solutions can show you which choice best suits your house.
2. Durability and Maintenance
Shingles stand up to all weather conditions and require minimal maintenance, which is important when it comes to our weather. Shingles are available in many manufacturing grades with life spans that can range from 20-50 years. Plus they are easy to replace should you need a repair done.
3. Affordability
Asphalt shingles are relatively cheap to produce, which is why they are a cost effective alternative to wood shake, metal and tile roofing. Asphalt shingles protect more homes than any other roofing material in America due to their low cost and low maintenance requirements. And installed properly, shingle roofing is the most cost effective roofing material for your home.
Plus, asphalt shingle manufacturer warranties are among the best available.
HR Roofing Solutions has extensive experience with the installation and repair of asphalt roof shingles, and installs shingles from the most trusted, reliable manufacturers of roofing materials.